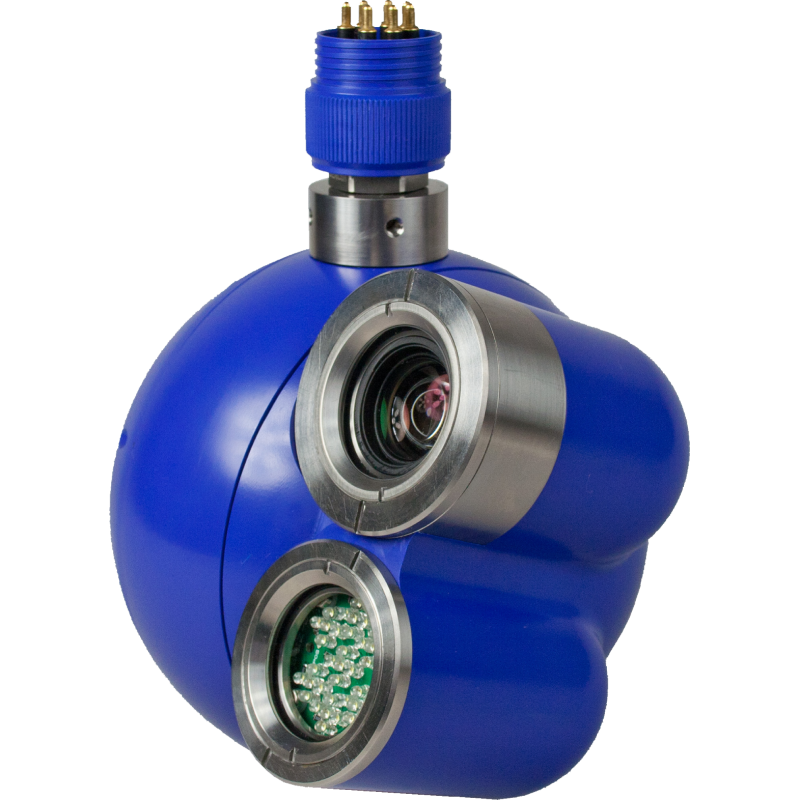 Submertec's revolutionary Spyball combines a remote control underwater video camera with pan and tilt unit in one compact assembly that can rotate to look in any direction – without restriction. The Super Spyball builds on the success of the original version but with significant changes to enhance performance, reliability and functionality. (They are NOT interchangeable) Positional feedback on the pan and tilt motors provides the ability to move the camera by angle as well as speed. Pan and tilt speed is automatically reduced as the lens is zoomed in to ensure fine positioning even when zoomed in. Left / right and up / down limits can easily be set as required. Multiple camera positions can be saved as presets together with zoom and focus settings for automatic return as required.
A variety of Control options are available to suit different applications including Inspection, Research, Marine aquariums and zoos.
Features
Models are available with either Composite (CVBS) or 1080p HD colour zoom cameras with an HD-TVI signal for use with cables up to 200m long. Converters to HD-SDI, HDMI and VGA are available.

Use of an 8 pin wet mateable connector allows the cable to be connected even in adverse weather or underwater if necessary.

Control of all Super Spyball functions is via Pelco-D protocol and additional non standard commands are incorporated to access special features that are not included in standard Pelco-D.

Text can be embedded in the picture to identify camera location, number etc.