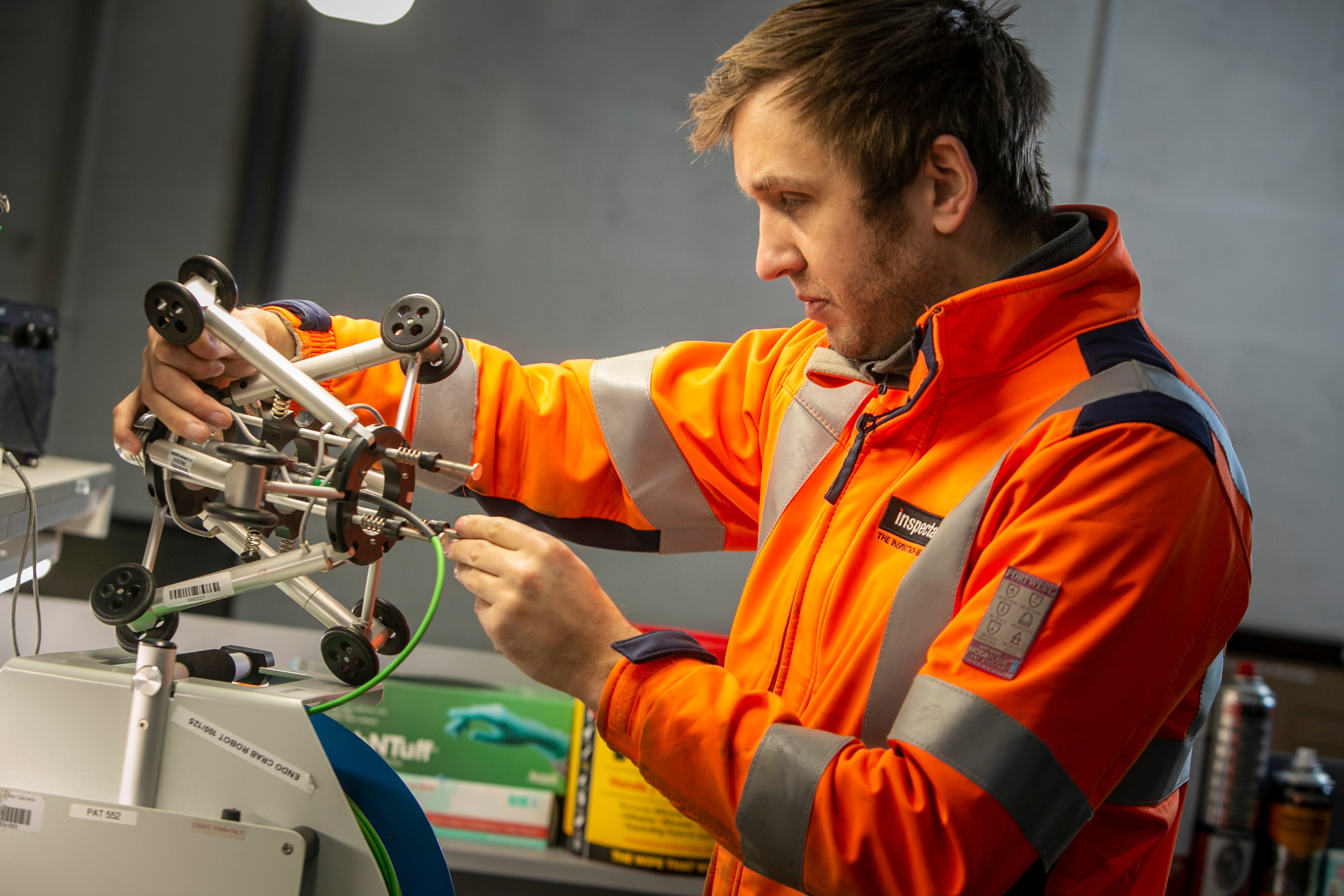 Whatever you do, we've got you covered!
As one of the UK's leading inspection specialists, Inspectahire has worked on a diverse range of projects across the world.
From the legs of oil & gas platforms to the tips of wind turbines, via railway infrastructure and factory machinery, we have been called upon to undertake all types of inspections, in all environments – including harsh and hazardous areas.
23

Countries

40+

Years

18

Team members

15k+

Projects delivered

10k+

Clients
Moved to Waterloo Quay.

Skye bridge was inspected during construction.

Invasive inspection of Kingston Bridge. Europe's busiest.

Post tension bridge surveys of all bridges on M4.

Developed robot to retrieve stuck intelligent pig.

LPG Tank base heating live removal at SVT, world-first.

PEC campaign for Shell on N Sea platforms.

Opened office in Australia.

Appointed FLIR Distributor in UK, Pearpoint in Australia.

First OGI Camera mounted on a drone for emissions surveys.

Global Contract with BP to roll out FLIR OGI technology inspected the Bannockburn flagpole prior to the 700th year celebrations.

Opened office in Qatar.

Inspected boilers on PS Waverley.

Started work at Royal Mint.

Moved to the new HQ, Badentoy.
Meet the Team
We value in training in the latest health and safety practices, our inspectors are highly-skilled and boast an extensive knowledge and experience of inspecting all types of assets and equipment.
Our technicians are trained to work safely in confined spaces, such as platform legs, tunnels, mines, and process vessels. Having established an enviable track record as a result of our multi-industry experience, we often draw on the experiences from one industry and apply them in an innovative way in another, along the way setting industry firsts.
Cailean Forrester
Managing Director
David Jensen
Account Manager
Lillian Paterson
Quality Assurance Manager
John Rennie
Operations Director
Penni Porter
Workshop Manager
Sally Wemyss
Operations/HR Administrator
Fergus Caldwell
Technical Manager
What do our clients say about us?
Your engineer (Steven Taylor) was very responsive and understanding of our needs. The suspected leak was not only in a confined space, but also a quite noisy place so communication was difficult – especially with Covid social distancing. He did some initial analysis on the area and we went to a quieter area to discuss and plan the next steps. The area was re-tested and several suspected leaks identified. His second visit was a long drawn out affair – again carried out very professionally! Even though we postponed the site visit several times at short notice there was no grumbling from Inspectahire – all responses were very professional.There were also delays on site, but Steven made himself available right through to be at our service. Thank you!

COOLKEERAGH ESB
Get in Touch
Contact our technical team for all enquiries. Our teams are here to help and ready to provide friendly advice on all aspects of inspection projects.
Get in touch