Identify problems before they happen
Having established an enviable track record as a result of our multi-industry experience, we often draw on the experiences from one industry and apply them in an innovative way in another, along the way setting industry firsts.

Our technicians have extensive experience and qualifications in providing inspection and training services. We offer a wide range of inspection solutions such as visual surveys, NDT, gas emissions surveys, weld inspection, foreign object retrievals, IRIS surveys of Heat Exchangers, ROV/UAV surveys, Thermography, Ultrasonic thickness surveys, PMI, Tank and Vessel Inspections.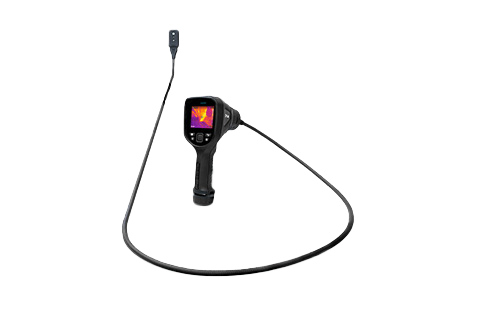 About
The FLIR VS290-32 is an industrial thermal and visual videoscope designed to help professionals quickly and safely find hidden dangers in difficult-to-access locations, especially underground electrical distribution vaults.
Featuring a 160 × 120 true thermal imager and FLIR MSX® (Multi-Spectral Dynamic Imaging), the VS290-32 enables users to catch hot spots before a failure occurs to maintain uptime. The 2 m camera probe makes it possible to easily inspect through small openings – improving productivity and reducing diagnostic time. Plus, the CAT IV 600 V safety rating makes the VS290-32 a rugged and versatile tool for the most demanding environments in utility, manufacturing, and building maintenance applications.
Inspect Inaccessible Areas Safely. Quickly find hidden faults using the 160 × 120 true thermal imager with MSX and 2 MP visual camera, without entering difficult-to-access places.
Identify, Document, Share. Improve workflow and communicate potential issues before they become major problems using FLIR Thermal Studio.
Versatile, Rugged, & Reliable. CAT IV 600 V rated and offers a high level of protection against dust and water for the most demanding environments.
Get in Touch
Contact our technical team for all enquiries. Our teams are here to help and ready to provide friendly advice on all aspects of inspection projects.
Get in Touch