Identify problems before they happen
Having established an enviable track record as a result of our multi-industry experience, we often draw on the experiences from one industry and apply them in an innovative way in another, along the way setting industry firsts.

Our technicians have extensive experience and qualifications in providing inspection and training services. We offer a wide range of inspection solutions such as visual surveys, NDT, gas emissions surveys, weld inspection, foreign object retrievals, IRIS surveys of Heat Exchangers, ROV/UAV surveys, Thermography, Ultrasonic thickness surveys, PMI, Tank and Vessel Inspections.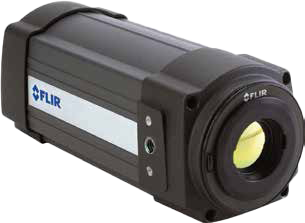 About
FLIR A325sc is equipped with an uncooled Vanadium Oxide (VoX) microbolometer detector that produces thermal images of 320 x 240 Pixels. These pixels generate crisp and clear detailed images that are easy to interpret with high accuracy. The FLIR A325sc will make temperature differences as small as 50 mK clearly visible.
Product Features
Uncooled microbolometer: 320 x 240 pixels

Gigabit ethernet interface

Close-up and telephoto lenses available

ResearchIR max software included • Matlab compatible
Get in Touch
Contact our technical team for all enquiries. Our teams are here to help and ready to provide friendly advice on all aspects of inspection projects.
Get in Touch