If you are looking to purchase the latest, high-quality visual inspection equipment then take a look below at some of the products that we stock, or get in touch with us today to discuss your requirements.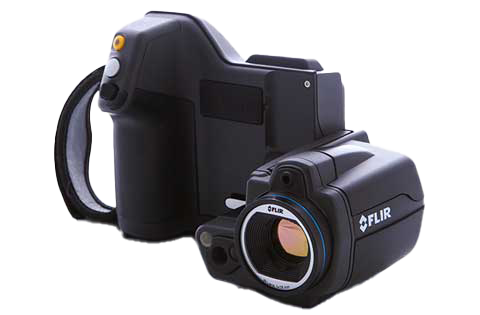 About
The cameras combine excellent ergonomics with a good image quality of 320 x 240 pixels. Featuring a tilting optical unit, it is possible to measure and capture images of objects at all angles, while maintaining a comfortable working position.
All T400-series and T400bx-series cameras have built-in Wi-Fi and Bluetooth-based MeterLink. Wi-Fi allows the user to transfer images wirelessly or remotely control the camera from their smartphone or tablet PC. MeterLink allows data acquired by an external measurement instrument to be transferred, via Bluetooth, onto the thermal image.
Get in Touch
Contact our technical team for all enquiries. Our teams are here to help and ready to provide friendly advice on all aspects of inspection projects.
Get in Touch