If you are looking to purchase the latest, high-quality visual inspection equipment then take a look below at some of the products that we stock, or get in touch with us today to discuss your requirements.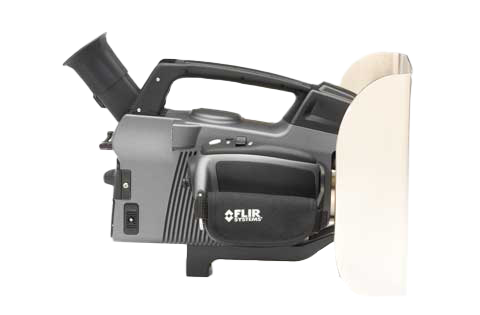 About
FLIR GF309 is used for high temperature industrial furnace applications, designed to "see through flames" in all types of gas-fired furnaces, chemical heaters, coal-fired boilers. The infrared camera provides temperature readings across the entire surface of your heater/boiler/furnace and will help you to inspect faster, work more safely and avoid unscheduled shutdowns and, worse, catastrophic failures.
As the camera has an exceptionally wide span of temperature range it can also perform high accuracy electrical and mechanical inspections, making it a very useful instrument for its owner.
The GF309 also features a detachable heat-shield designed to reflect heat away from the camera and camera operator, providing increased protection.
Product Features
Measures temperatures from -40 °C to +1500 °C with high accuracy

Dual-use camera: Furnace and ambient temperatures

Excellent Thermal Sensitivity

High performance LCD & Tilt-able high resolution viewfinder delivers a bright and vivid image in poor lighting environment or under sunlight

User-inspired Ergonomics: Rotating Handle, Direct Access Buttons

Embedded GPS Data and Digital images allow you to identify precise locations of inspected area.

Compatible with FLIR QuickReport and FLIR Reporter software for professional inspection reporting
Get in Touch
Contact our technical team for all enquiries. Our teams are here to help and ready to provide friendly advice on all aspects of inspection projects.
Get in Touch