If you are looking to purchase the latest, high-quality visual inspection equipment then take a look below at some of the products that we stock, or get in touch with us today to discuss your requirements.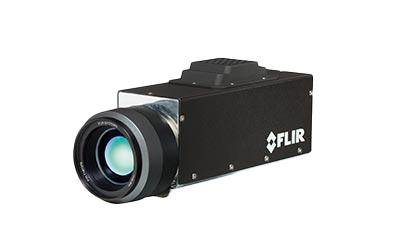 About
Continuous monitoring means that you will immediately see when a dangerous or costly gas leak appears so that immediate action can be taken. Optical gas imaging (OGI) cameras are widely used in industrial settings, such as oil refineries, natural gas processing plants, offshore platforms, chemical/ petrochemical complexes, and biogas and power generation plants.
Optical gas imaging cameras from FLIR can visualize and pinpoint gas leaks that are invisible to the naked eye. With an optical gas imaging camera it is easy to continuously scan installations that are in remote areas or in zones that are difficult to access. OGI cameras like the FLIR G300 a can detect harmful VOCs (volatile organic compounds) that can seriously harm the environment.
Features Cooled detector makes the smallest temperature differences visible FLIR G300 a contains a cooled Indium Antimonide (InSb) detector that produces thermal images of 320 x 240 pixels. With its low F-number and high sensitivity, G300 a detects the smallest of leaks. The high sensitivity mode further enhances the detection level of the camera so that the smallest gas leaks can be detected. Easy to control All models are easy to control from a safe distance. They can be fully controlled over Ethernet. They can easily be integrated in a TCP/ IP network. Available lenses The FLIR G300 a is available with a 23 mm (FOV: 24° × 18°) or 38 mm (14.5 x10.8) lens. Longer lenses give you a narrower field of view so that you can detect gas leaks from further away.
FLIR G300 a detects the following gases: Benzene, Ethanol, Ethylbenzene, Heptane, Hexane, Isoprene, Methanol, MEK, MIBK, Octane, Pentane, 1-Pentene, Toluene, m-xylene, Butane, Methane, Propane, Ethylene and Propylene.
Product Features
Easily integrated in housings

Detects the smallest of gas leaks

Easy to control

A wide range of lenses available for varying distances
Get in Touch
Contact our technical team for all enquiries. Our teams are here to help and ready to provide friendly advice on all aspects of inspection projects.
Get in Touch