If you are looking to purchase the latest, high-quality visual inspection equipment then take a look below at some of the products that we stock, or get in touch with us today to discuss your requirements.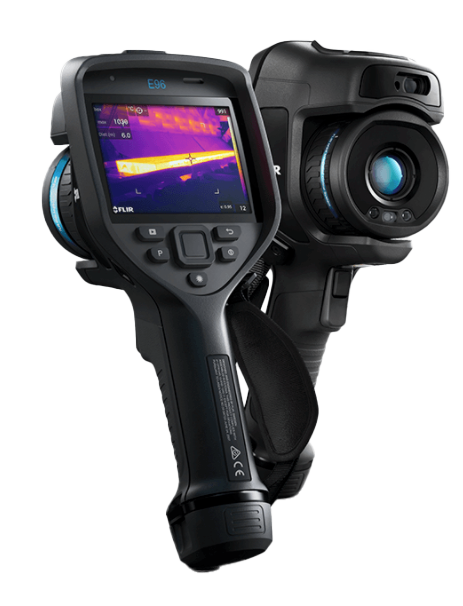 About
The Exx-Series are small and lightweight thermal imaging cameras designed, offering superior sensitivity and a true 42° field of view in a user-friendly, handheld platform for those needing higher resolution and more features for accurate documentation of findings. These cameras can detect even subtle indications of building deficiencies and moisture intrusion, and offer on-screen area measurement so you can easily quantify and document air leaks, moisture, and other building problems.
FLIR Exx Series has 4 models available, with an image quality of up to 320x240 pixels, the Exx-Series is ideal for predictive maintenance and planned inspection of electrical and mechanical systems to ensure they operate at maximum efficiency and safety, with minimal energy consumption.
Product Features
Fast, precise laser-assisted autofocus

Grip, trigger, and buttons designed for easy one-handed operation

Sensitive enough to clearly identify hidden building deficiencies

On-screen area measurement (E85, E95)

True 42° field of view (FOV)

Wi-Fi, METERLiNK® connectivity

Streamlined reporting features

Find Hidden Deficiencies Uncover hard-to-find building envelope deficiencies and moisture

Document Problems Quickly and Easily

Built for Your Rugged Work Environment
Get in Touch
Contact our technical team for all enquiries. Our teams are here to help and ready to provide friendly advice on all aspects of inspection projects.
Get in Touch