If you are looking to purchase the latest, high-quality visual inspection equipment then take a look below at some of the products that we stock, or get in touch with us today to discuss your requirements.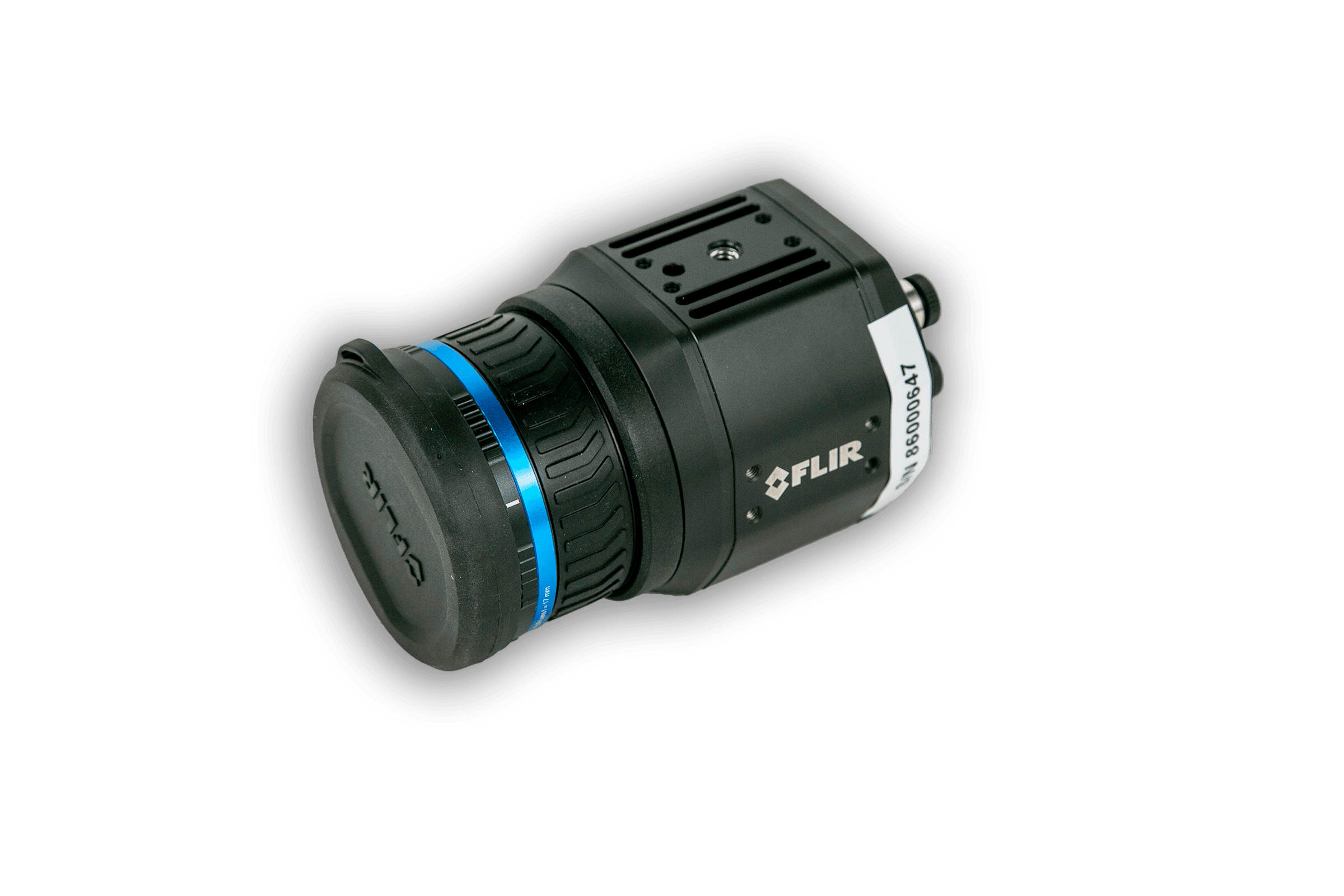 About
The FLIR A400/A700-Series, when configured for Image Streaming, offer automation solution providers and industrial stakeholders the capabilities they need to accurately identify thermal issues across manufacturing processes. With multiple field-of-view choices, motorised focus control, and compressed radiometric image streaming, these automation cameras can tackle the most complex remote monitoring and temperature measurement objectives. Optimise Process Control and improve quality assurance through inline thermal inspections or identify abnormal conditions before a failure causes a production shutdown.
The FLIR A400/A700-Series can also provide early detection for faster responses to potential fires, helping minimise injuries and equipment damage. FLIR A400/A700-Series cameras offer unmatched power and flexibility in thermal monitoring for improved product quality, productivity, maintenance, and safety.
Product Features
GigE Vision® compliant – the industry standard

GenICamTM compliant – another important industry standard

Supports both GigE and RTSP data-streaming protocols

Compatible with 3rd party SDK and application software support

Temperature linear output simplifies use of temperature data in third-party software

Compressed radiometric streaming* cuts bandwidth by 90%, making it possible to connect cameras and share data via Wi-Fi†

Reduced bandwidth also allows users to add cameras without expanding infrastructure, for an overall cost savings

Simultaneously integrates with VMS and measurement applications using multi-image streaming*

Provides superior image quality with up to 640 × 480 (307,200) thermal pixel resolution‡

Offers a high measurement accuracy of ±2°C

Improves temperature accuracy for objects near and far with precision motorised focus

Increases contrast in even-temperature scenes and enhances edge detail in low light using FSX® (Flexible Scene Enhancement)* technology
Get in Touch
Contact our technical team for all enquiries. Our teams are here to help and ready to provide friendly advice on all aspects of inspection projects.
Get in Touch