If you are looking to purchase the latest, high-quality visual inspection equipment then take a look below at some of the products that we stock, or get in touch with us today to discuss your requirements.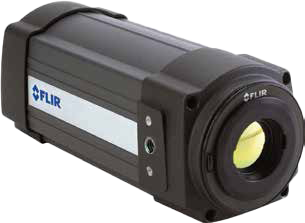 About
FLIR A325sc is equipped with an uncooled Vanadium Oxide (VoX) microbolometer detector that produces thermal images of 320 x 240 Pixels. These pixels generate crisp and clear detailed images that are easy to interpret with high accuracy. The FLIR A325sc will make temperature differences as small as 50 mK clearly visible.
Product Features
Uncooled microbolometer: 320 x 240 pixels

Gigabit ethernet interface

Close-up and telephoto lenses available

ResearchIR max software included • Matlab compatible
Get in Touch
Contact our technical team for all enquiries. Our teams are here to help and ready to provide friendly advice on all aspects of inspection projects.
Get in Touch