If you are looking to purchase the latest, high-quality visual inspection equipment then take a look below at some of the products that we stock, or get in touch with us today to discuss your requirements.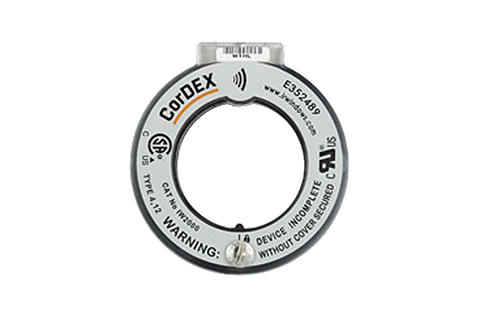 About
The CorDEX Intrinsically safe lighting range includes the lightweight and rugged hand-portable LED Worklight. Power, Longevity and Flexibility at your fingertips with the GENESIS, intrinsically safe lighting solutions from CorDEX.
ATEX and IECEx certified, GENESIS Intrinsically Safe lighting products are rigorously tested to ensure maximum reliability with power, longevity and flexibility at your fingertips.
EXIS™ – GENESIS Zone 1 Hot Swap Battery technology
Using the interchangeable, EXIS™ smart battery pack, GENESIS can remain in the hazardous location as long as you require, providing 400 lumens of light for a virtually indefinite period. There is no need to return to the safe area to charge a battery or replace for a new one, with GENESIS Zone 1 Hot Swap technology, you can replace the battery right there, in the hazardous area, as soon as you need to saving you time and money whilst keeping you safe. ATEX and IECEx certified, GENESIS lighting products are rigorously tested to ensure maximum reliability.
The smartEXIS™ power-packs have on-board energy level indication, along with a Bluetooth enabled battery diagnostic station providing you with data relating to your battery health, charge state and much more all via a dedicated PC application.
Product Features
Handportable LED Lantern

Lightweight and rugged

IP54 Industrial Protection

Five super-bright LEDs

Powered by interchangeable EXIS™ battery

Zone 1 Hot Swappable technology

Intrinsically Safe
Get in Touch
Contact our technical team for all enquiries. Our teams are here to help and ready to provide friendly advice on all aspects of inspection projects.
Get in Touch