Rent the right tool for the job
Having established an enviable track record as a result of our multi-industry experience, we often draw on the experiences from one industry and apply them in an innovative way in another, along the way setting industry firsts.

Our technicians have extensive experience and qualifications in providing inspection and training services. We offer a wide range of inspection solutions such as visual surveys, NDT, gas emissions surveys, weld inspection, foreign object retrievals, IRIS surveys of Heat Exchangers, ROV/UAV surveys, Thermography, Ultrasonic thickness surveys, PMI, Tank and Vessel Inspections.

Each of our technicians are trained to work at height, either from aerial platforms or scaffolding, or using abseil techniques, allowing us to effectively service otherwise difficult to reach areas.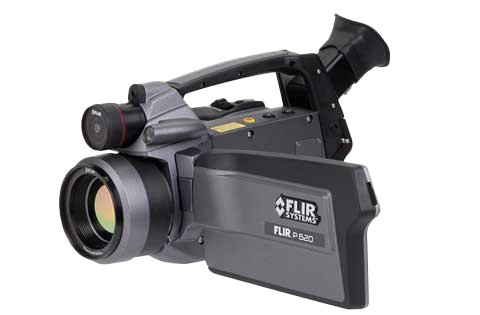 About
A FLIR P-Series camera is the perfect instrument for users who know the advantages that infrared has to offer, and who rely on an infrared camera at work.
Whether you are an infrared consultant or a PDM professional in the utilities - or manufacturing industry, the FLIR P-Series infrared cameras will help you trace anomalies invisible to the human eye. The camera is fitted with Wi-Fi and MeterLink technology.
Get in Touch
Contact our technical team for all enquiries. Our teams are here to help and ready to provide friendly advice on all aspects of inspection projects.
Get in Touch