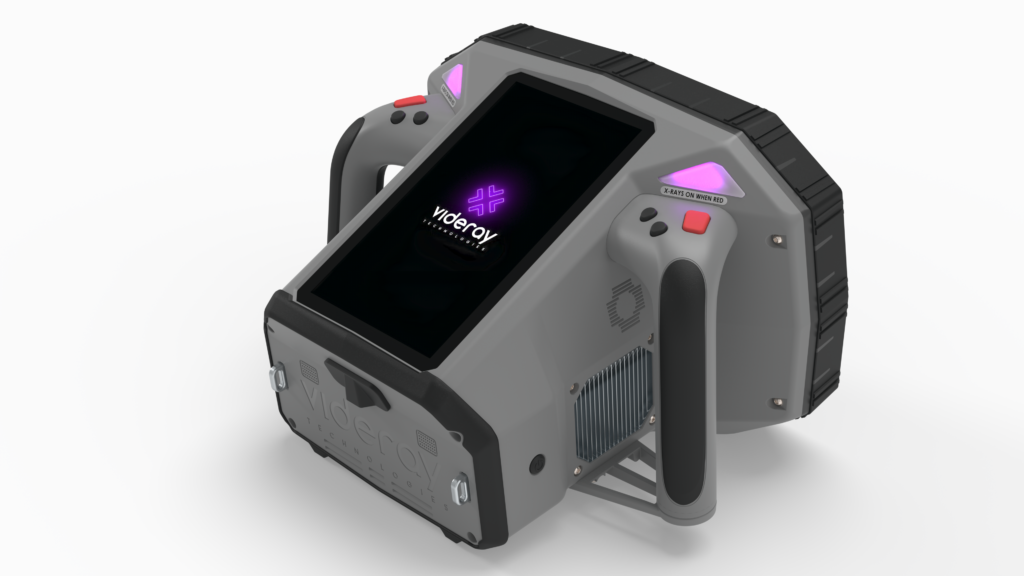 Videray refined their technology and performance while keeping the same ergonomic design, intuitive software, battery life (up to 6hrs) and even reducing scatter and leakage measurements by a factor of two.
From location based on GPS, Cellular Connectivity over LTE, Wifi and USB grant users full communication both inside and outside their Videray ecosystem. An intuitive software that completes the Ultra experience, keenly designed to enhance our operator's performance.
As the industry's first 160 KeV X-ray source enabling users to see through 10mm of steel, this is the most powerful handheld X-ray imager.
The PX Ultra also carries an in-unit camera, dual flashlights, and dual line-lasers.
Features
Ultra-ergonomic

Ultra powerful

Ultra efficient

Ultra refined

160KeV

10mm of steel penetration

Dual flashlights and dual line-lasers

Easily connects with MTP+ and grants a sharper, refined and enhanced dual-image result