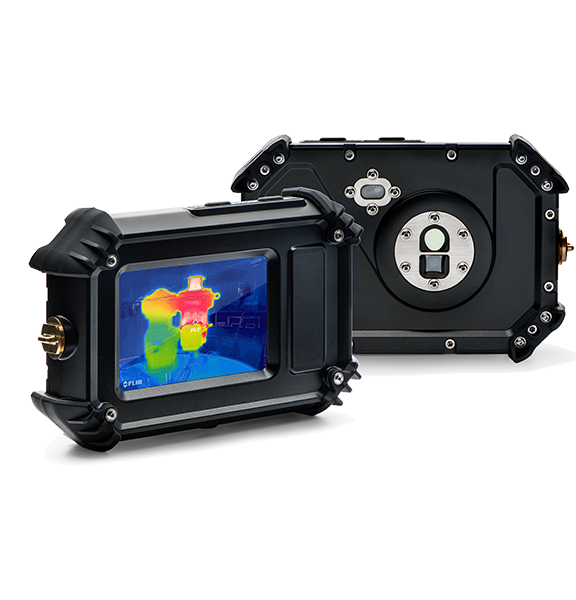 With FLIR MSX® (Multi-Spectral Dynamic Imaging) and 1-Touch Level/Span, the Cx5 can help you identify potential problems quickly to improve plant performance. The 3.5-inch touchscreen interface is simple to use, and 160 × 120 thermal resolution gives you accurate temperature measurement of nearby targets. Built-in FLIR Ignite™ cloud service provides direct data transfer, storage, and backup, so images are always available and securely stored on all your devices.
With the FLIR Cx5 in your toolbox, you'll always be ready to investigate mechanical and electrical equipment around your production site.
Inspectahire is a main distributor for FLIR in the UK, with a team ready to answer your questions and help you find the inspection equipment best suited for the job at hand.
Features
Inspect safely in explosive environments

Rugged, reliable and certified

Upload and share data instantly

Internal memory and onboard FLIR ignite cloud connectivity (with Wi-Fi)

4 hour battery operating time